Welcoming You With Open Paws
As an amendment to our existing pet policy, dogs are permitted in guestrooms and expansive grounds, but are not allowed in public spaces. Only dogs of guests of the resort are welcomed at this time.
Pet-friendly accommodations include Terrace rooms only.
We offer limited availability for pet-friendly suite accommodations, please call to inquire about pet-friendly suite options.
Your dogs are more than just companions. They're members of your family. Here at Salamander Middleburg, we're thrilled to welcome you and your four-legged friends with open arms and paws. When you book your room with us, let us know you are bringing your furry friend so we can ensure everyone has a luxurious stay.
As a true dog-friendly property, you'll soon discover that we cater to your dogs with the same level of exceptional personalized service you've come to appreciate and expect as one of our guests. We have designated Terrace level rooms to allow easy access to the grounds and your furry friends will receive in-room amenities that include a comfy bed, food and water bowls, organic treats, a special toy and waste bags.
We would like to extend a friendly reminder that dogs must remain on a leash at all times and are not permitted in public areas.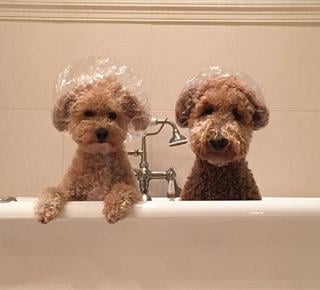 For questions and assistance with dog friendly accommodations, please call 844.308.2723.